Greetings and Vision

Thank you for visiting the Yugyokuen Ceramics Co., Ltd. website. We are a manufacturer which offers a one-stop solution for ceramics-related components used for all kinds of analysis, vacuums, and non-destructive testing.
We are grateful your overwhelming support since the 2011 East Japan Earthquake and Tsunami that caused immense damage throughout eastern Japan, and it is responsible for the steady recovery of our production facilities in Fukushima Prefecture to their level prior to the earthquake. Thank you very much.
On a personal note, I assumed the post of CEO in April 2013, and have since worked to promote our business.
In the industry surrounding our company, we have been able to set ourselves apart from our competitors, but the competition is intensifying year by year. As a mid-sized ceramics manufacturer and one of the small and mid-sized Japanese corporations that supports manufacturing around the world from behind the scenes, we are acutely aware of the need to continue contributing.
Our employees are working as one to combine the age-old yet limitless possibilities of sintering possessed by ceramics with the time-tested and indispensable technology of vacuums, striving to meet the needs of the times come what may, and we hope to have your support going forward.
Yugyokuen Ceramics Co., Ltd. CEO & President Takashi Kato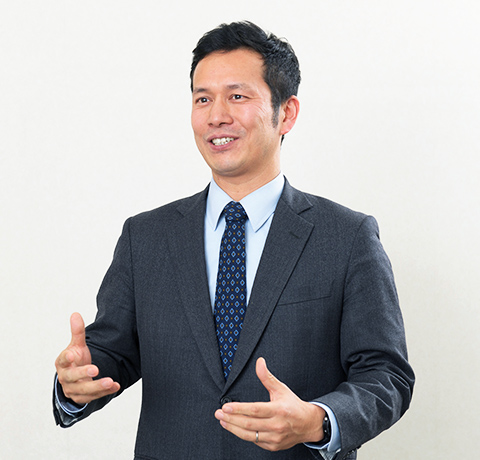 Company Profile—Head Office
Company Name
Yugyokuen Ceramics Co., Ltd.
Address

1-46-2, Kamiikedai, Ota-ku, Tokyo, 145-0064, JAPAN

TEL
+81-3-3726-4455(Main)
URL
https://www.yugyokuen-ceramics.com/
E-mail
info@yugyokuen-ceramics.com
Establishment/
Founding
Established: May 1881
Founded: October 1955
Capital Stock
¥33.75 million
Representative
CEO & President / Takashi Kato
Lines of
Business

●Alumina Products
(Metallized/brazed/welded products, filament products, electrical feedthroughs, vacuum equipment products, insulator products, heat resistance products, etc.)

●Steatite Products
(High-frequency insulation, etc.)

●Other Ceramic Products

●Specialty Brazed Products, Specialty Assemblies (X-ray tube insulating cylinder assemblies, high voltage connetors, etc.), Compact Tube Furnaces, etc.

Banks of
Account
MUFG Bank/MUFG Financial Partners
Joyo Bank Fukushima Branch
Kiraboshi Bank Omori Branch
Japan Finance Corporation Omori Branch
Major
Business
Partners
ULVAC Inc., NEC Group, Ebara Corporation, Canon Group, Shimadzu Corporation, New Japan Radio Co.,Ltd., Sumitomo Metal Mining Co., Ltd., Denka Co., Ltd., Toshiba Group, Nissin Ion Equipment Co., Ltd., JEOL Group, Hitachi High-Tech Group, Rigaku Corporation, etc.
High Energy Accelerator Research Organization, National Institute for Fusion Science, Japan Synchrotron Radiation Research Institute, National Institute of Advanced Industrial Science and Technology, Japan Atomic Energy Agency, National Institute for Materials Science, Riken, etc.
Kanazawa University, Kyushu University, Kyoto University, Chiba University, Tokyo University, Tokyo University of Science, Toho University, Nagoya Institute of Technology, Hosei University, Hiroshima University, etc.
Company Profile—Fukushima Ceramic
| | |
| --- | --- |
| Company Name | Fukushima Ceramic Co., Ltd. |
| Address | 17-1, Sengari, Hobara-chou, Date-shi, Fukushima, 960-0676, JAPAN |
| TEL | +81-24-575ー2156(Main) |
| Founding | February 1970 |
| Capital Stock | ¥43 million |
| Representative | CEO & President / Takashi Kato |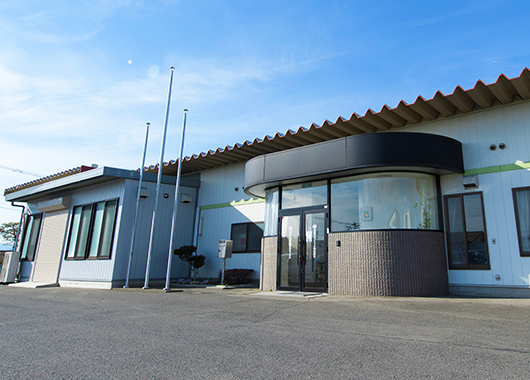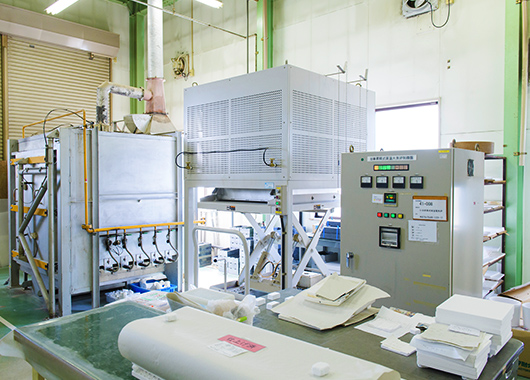 Our Equipment
Materials Related
Ball Mill
High-Power Magnetic Metal Contaminant Separator
Forming Presses
Hydraulic Press
Automatic Powder Molding Machine
Cold Isostatic Press(CIP)
Firing
0.5m³ Gas Firing Furnace
Electric Furnace (Batch Type)
High Temperature Atmospheric Furnace
High Temperature Atmospheric Elevator Furnace
Hydrogen Furnace
Electric Ultra-High Temperature Atmosphere Furnace
Multi-Purpose High Temperature Furnace (Vacuum, Nitrogen, Hydrogen)
Degreasing Furnace
Granulating Machines
Granulating Crusher
Spray Dryer
Measuring Equipment
Projector
Precision Profile Projector
Scanning Electron Microscope
2-D Measuring Equipment
3-D Measuring Equipment
Measuring Microscope
Video Dimension Measuring Equipment
Leak Detector
Tension Testing Machine
Processing Machinery
CNC Drill
CNC Lathe
CNC Vertical Internal Grinding Machine
5-Axis Ultrasonic Machining Center
Cylindrical Grinder
Centerless Grinder
Blast Grinder
Drill Press
Surface Grinder
Angle Grinder
Milling Machine (Vertical)
Metal Machining Lathe
Other
Spot Welder
TIG Welder
Laser Marker
Particle Size Analyzer
Chemical Balance
Push Pull Gauge
Infrared Dryer
Water Purification Equipment
Clean Room (Class 1000)
Clean Bench
Company Profile—Skyfinis
| | |
| --- | --- |
| Company Name | Skyfinis,Inc. |
| Address | 10810 Southern Loop Blvd, Suite 1, Charlotte, NC, 28134 |
| URL | www.skyfinis.com |